61 Physical & Awareness Gestures
£230.00
We are frequently asked if we sell the motion capture data we use for our virtual world products to use in 3D Apps and for game development. We do now offer some of our data in suitable formats and are building on our library continuously. Our MoCap data is available to purchase on our studio site.
www.awesomedog.com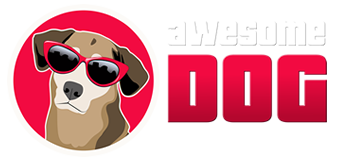 Description
This is a set of gestures performed in our studio with various professional dancers and actors. This set is based around physical activity. You can view or buy the individual animations in this set by visiting the respective gesture section of our library on this website. The animations were originally recorded for use in our own projects, but we are releasing them now for others to use in their video games and other creative projects.
Included in this set of mocap dances are the following animations
Bounce Around (28s)
Bounce Spot (27s)
Dizzy Burl (28s)
Spin Dizzy (44s)
Spin Loop (6s)
Flex Muscles Dance (19)
Flex Muscles Mr Universe (29s)
Flex Muscles (14s)
Frantic Attack Group (23s)
Frantic Attacking Fwd (17s)
Lick Paws (21s)
Ready Warm Up Dance (27s)
Ready Warm Up Stand (11s)
Scare Surprise (4s)
Scary Monster (looped) (6s)
Scary Monster (9s)
Weird Monster (26s)
Skip Circle Left (26s)
Skip Circle Right (26s)
Slap Yourself (16s)
Tap Foot Waiting (21s)
Snap Fingers (15s)
Spot Jump (2s)
Stiff Loosen Up Stand (31s)
Warming Up (10s)
Curious Dance (19s)
Curious Stand Exaggerated (24s)
Curious Stand (20s)
Gaze Off To Distace Dance (28s)
Gaze Off To Distance (33s)
Glare Action Stand Moving (20s)
Glare Dance (27s)
Glare Stand (23s)
Intrigued Dramatic (28s)
Intrigued Stand (22s)
Kneel Pray (34s)
Listening Dance (16s)
Listening Stand (21s)
Lost (19s)
Search For Item (30s)
Single Glare Stand (10s)
Sniff Around (29s)
Sun in Eyes Jog On Spot (12s)
Sun in Eyes Stand (18s)
Walk Around Sniffing (28s)
You Stink (27s)
Casual Look Around (29s)
Listen Hard With Right Ear (21s)
Look Over Left Shoulder (14s)
Look Over Right Shoulder (14s)
Lost 2  (15s)
Smells Bad Around Here (15s)
Smells Disgusting (19)
Worship (28)
Kneel Wait (30)
Sleep On Ground (43)
Lay On Front (39)
Eat Right Hand (22)
Drink Drunk Right Hand (28)
Drink Right Hand (24)
Pounce Forward (6)
The primary format in this pack is FBX. This is our core cleaned and processed motion capture animation that can be used for retargeting and converting to other skeletons and file formats. We have also included some free supplementary files to help you retarget and use the data along with some already converted sets for iClone, 3dMax, Daz (experimental) and Unreal.
MoCap File Formats Included...
Primary File Format FBX 60fps (Blender, Maya, Mobu and other FBX compatible applications)
Supplementary file formats included...
Daz3D Compatible BVH (Genesis1, Genesis8, Victoria4)
3DMax Biped
iClone 7 Motion Files
Game Engines FBX Unity3D & Unreal Engine