49 Conversation Gestures
£240.00
We are frequently asked if we sell the motion capture data we use for our virtual world products to use in 3D Apps and for game development. We do now offer some of our data in suitable formats and are building on our library continuously. Our MoCap data is available to purchase on our studio site.
www.awesomedog.com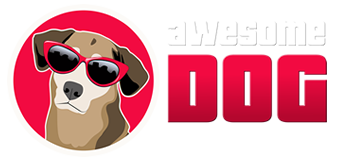 Description
This is a set of gestures performed in our studio with various professional dancers and actors. This set is based around conversational motions. You can view or buy the individual animations in this set by visiting the respective gesture section of our library on this website. The animations were originally recorded for use in our own projects, but we are releasing them now for others to use in their video games and other creative projects.
Included in this set of mocap dances are the following animations

Amazed Dramatic (20s)
Amazed Emote (4s)
Anger Lash Out (13s)
Anger Stamp Foot Left (6s)
Anger Stamp Foot Right (6s)
Angry At Group (27s)
Angry Stomping (24s)
Angry (18s)
Annoyed Listen (1:06)
Apologise (32s)
Apologize Dramatised (21s)
Apologize Emote (8s)
Ask Question (5s)
Big Sigh (9s)
Cant Believe You Did That! (23s)
Conversation (1:15)
Definitely Not! (18s)
Disbelief (14s)
Forgot Something Dance (27s)
Forgot Something (7s)
Gasp and shake head (10s)
Gasp (5s)
Gasping Wiggle Dance (30s)
General Chatting (28s)
I Dont Think So (7s)
Impatient Explaining (25s)
Just Kidding Dance (30s)
Just Kidding One Hand (4s)
Just Kidding Two Hands (5s)
Little Sigh (5s)
Long Shhh LHand (8s)
Long Shhh RHand (8s)
Me or You (4s)
Nope Not Listening (21s)
Pondering (29s)
Puzzled Dance (Rocking) (31s)
Puzzled Stand (27s)
Questioning Stand (26s)
Shhh LHand (4s)
Shhh RHand (4s)
Shock Step Back (8s)
Shrug 1 (4s)
Shrug 2 (2s)
Shrug 3 (4s)
Shrugs All Around (26s)
Thats Amazing! (28s)
Why Oh Why (33s)
Wow (27s)
Yuck (25s)
The primary format in this pack is FBX. This is our core cleaned and processed motion capture animation that can be used for retargeting and converting to other skeletons and file formats. We have also included some free supplementary files to help you retarget and use the data along with some already converted sets for iClone, 3dMax, Daz (experimental) and Unreal.
MoCap File Formats Included...
Primary File Format FBX 60fps (Blender, Maya, Mobu and other FBX compatible applications)
Supplementary file formats included...
Daz3D Compatible BVH (Genesis1, Genesis8, Victoria4)
3DMax Biped
iClone 7 Motion Files
Game Engines FBX Unity3D & Unreal Engine